YOU NEED UTILITY DATA, WE COLLECT UTILITY DATA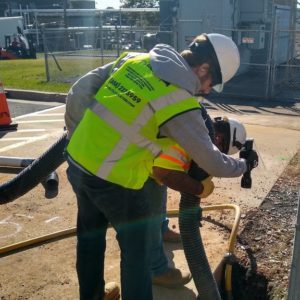 You have a job to do, and we help you get it done right with our air vacuum excavation services. Also known as Soft Dig or Daylighting, vacuum excavation is the safest and most reliable method of obtaining cost effective subsurface utility data for engineering and construction phases of projects. 
Exposing a utility is the only safe and reliable method to collect "Quality Level A" data in accordance with CI/ASCE 38-02, which refers to the collection and depiction of subsurface utility data.
In addition to Quality Level A data, air vacuum excavation is the safest way to spot check existing underground utilities prior to any excavation activities. This technology may also be utilized to perform the excavation work itself in some instances.
THE DOCUMENTATION YOU NEED TO GET THE JOB DONE RIGHT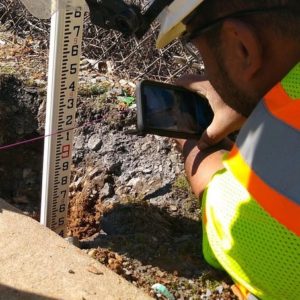 We provide our clients with all of the documentation you'll need for each underground utility test hole performed. We'll include a report detailing critical utility information such as the utility size, material composition, surface depth, soil conditions, and more. We'll also draft an overview map indicating the test hole locations, and a matrix spreadsheet containing all of the utility data in one easy to read document.
Need more data? We can work with your current survey department or firm of choice to provide CI/ASCE 38-02 Quality Level A data in any format you need.
Speak With an Industry Expert Now
WE'LL DIG UTILITY TEST HOLES ANYWHERE YOU NEED THEM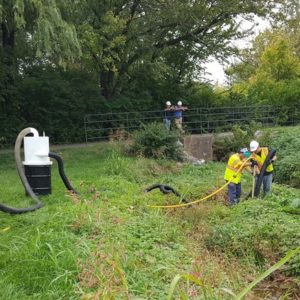 Using a remote excavation unit, Utility Locator® can perform utility test hole excavations up to 200 feet away from our vacuum excavation truck. 
A remote drum can be connected to our vacuum excavation trucks using up to 200′ of suction hose and a special interceptor attachment. This allows Utility Locator® to excavate remotely where a standard vacuum excavation truck can't go. 
Spoils can easily be used to backfill test holes, or kept in the standard 55-Gallon drums for storage or removal from the site. 
You've got questions, we've got answers