Leak Locating with Pin-Point Accuracy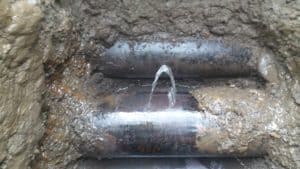 When pipes start leaking or cables start sparking, companies rely on the fast response of Utility Locator® to provide fault and leak locating services to pin-point defects in cables and pipes. Once a defect is detected, Utility Locator® will scan the area for additional utilities to further protect the excavation company from other dangers or damages when excavating to repair the defects.
THE DOCUMENTATION YOU NEED TO GET THE JOB DONE RIGHT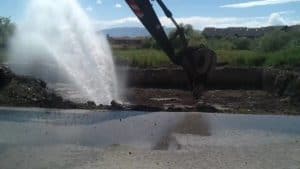 We provide our clients with all of the documentation they need to prove a qualified 3rd party firm provided utility locating support on the project. We include our superior utility mark-out using paint & flags, a project report, professional utility sketch documenting the utilities that were designated, and site photographs at no additional charge.
Speak With an Industry Expert Now
Leak Locating SERVICES WHERE YOU NEED THEM
Utility Locator® has office locations throughout Pennsylvania, New Jersey, Delaware, and Maryland. We are quickly becoming the area's largest and most reliable source for underground utility locating services. 
PENNSYLVANIA/ Lancaster, Media, & Jenkintown
NEW JERSEY / Piscataway Township
DELAWARE/ Wilmington
MARYLAND/ Ellicott City
You've got questions, we've got answers
Most leak locating equipment rely's on the acoustic detection of the leak. Pipes that are buried deeper than 6 feet or that are encased in insulation or embedded within concrete may not produce enough detectable sound.
Yes! If you have an emergency leak or electrical fault to repair, we can generally mobilize to provide same day emergency services for an additional rate. If your leak or fault repair can wait, we can mobilize within 3-5 days.